Beach hut Cottages are exactly like our premium Beach Front and Beach View Cottages, except that they are more economical and don't offer so much of a view of the beach since they are in the fourth row. Despite the lower pricing, they have exactly the same amenities and comforts as the more expensive options – California king-sized beds, clean white sheets and elegantly designed bathrooms. They are close enough to the beach to feel the cool breeze and hear the sound of the waves at night. And the beach is always less than a minute's walk away.
BeachStreet Resort is a labour of love. Built and maintained by the royal family of the Viscounts of Pernem, the property is attended to by us personally on a daily basis. Our cottages are hand-built by traditional craftsmen from the North-eastern state of Tripura, with painstaking attention to detail. Made with flattened bamboo, all cottages are naturally cooled by breeze from the Arabian Sea, and also have fans. All cottages also feature super-luxurious beds, clean white linen and elegant bathrooms with gold fittings. Amenities like running hot & cold water, electric kettles, toiletries, mosquito nets, and parking are free.
Reasons to choose BeachStreet eco resort & spa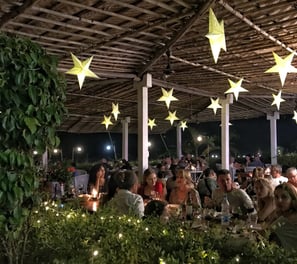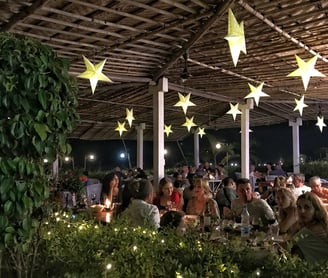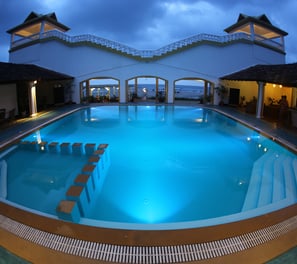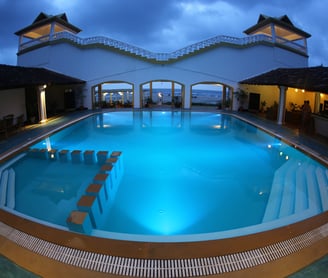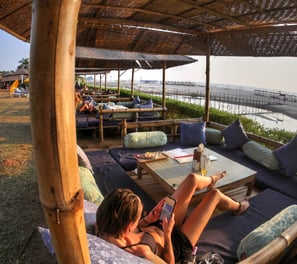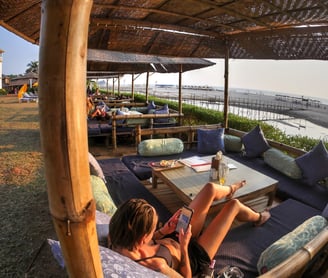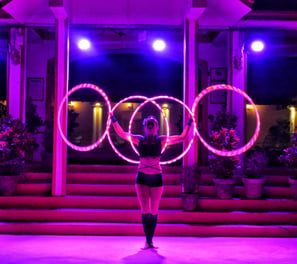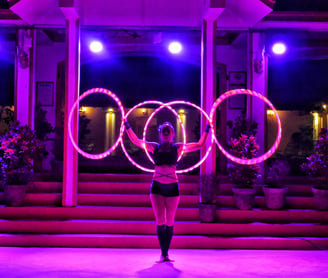 Our internationally acclaimed restaurant 'The Lazy Dog' serves up delicious cuisine from across the globe. Guests can enjoy cocktails and drinks in our beautiful pool that overlooks the sea, or ask for food to be served right on our sunbeds on the beach. Our beach-view Yogashala features daily drop-in Yoga classes for those who like to keep fit. At BeachStreet, natural living is not a compromise with comfort.